Ceramic Coating Sydney Specialists
For ceramic protection
call us now
to book today!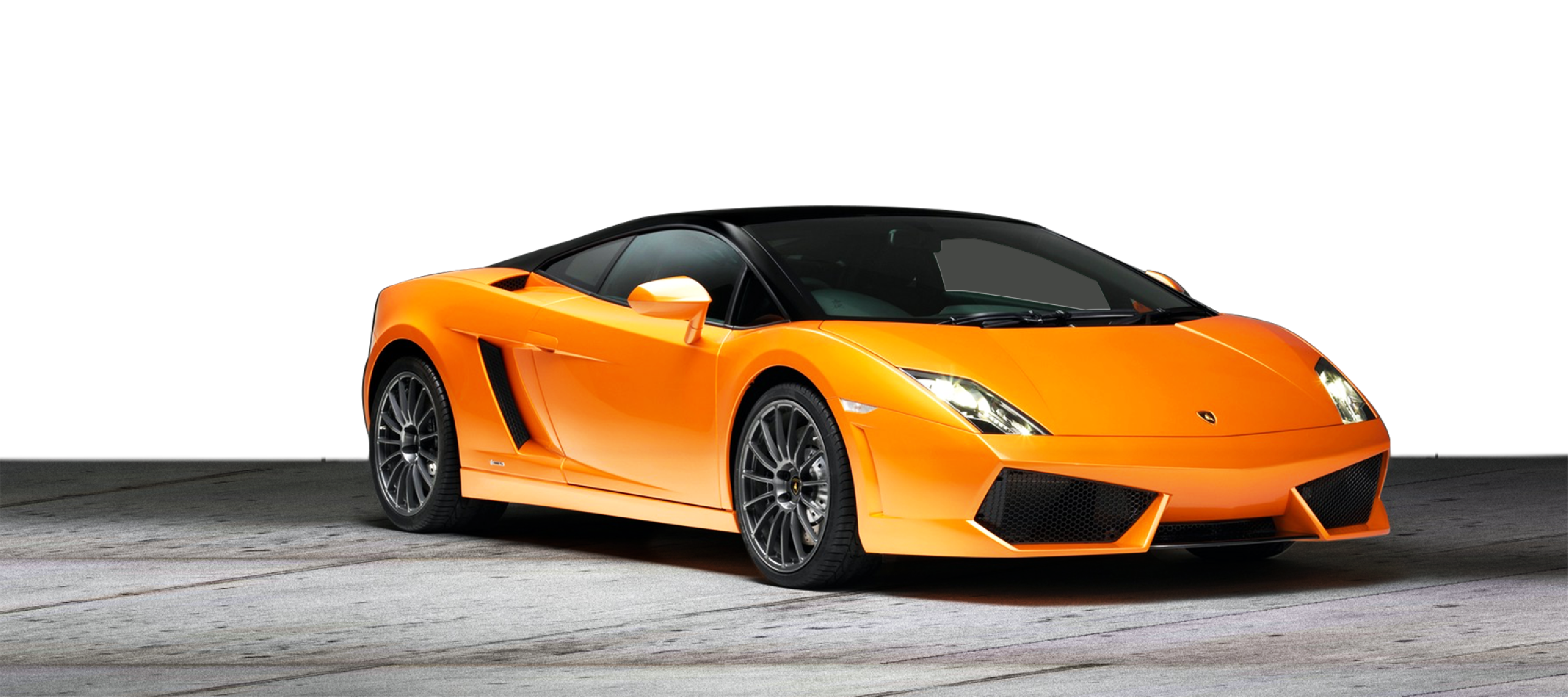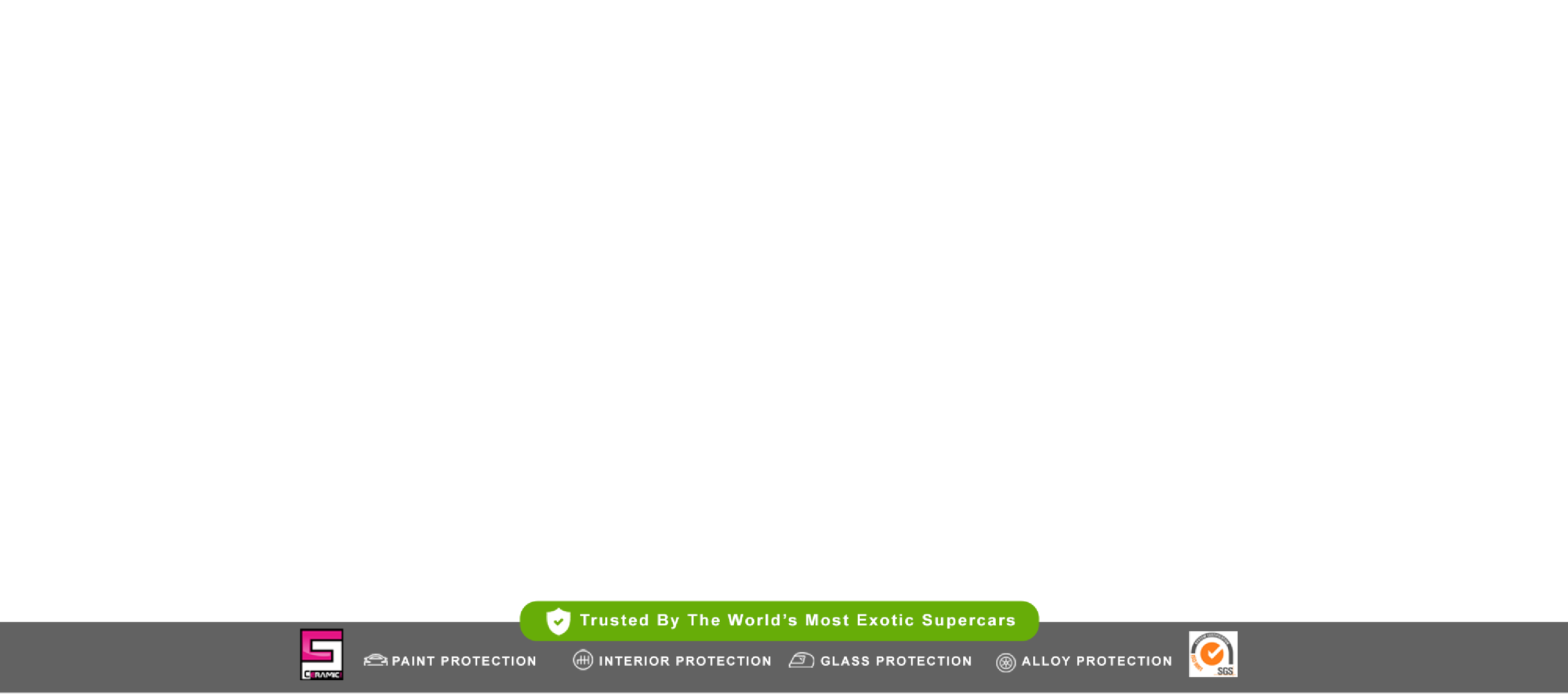 The First Step Towards Lasting Protection For Your Vehicle
CCS is the leading paint protection, paint correction and paint protection film services provider in Sydney.
We provide a range of cutting edge solutions that will help you protect your investment. We are experienced in working with all types of vehicles including cars, trucks, boats and commercial vehicles.
Ceramic Coating Sydney (CCS) has been providing high quality services in the car industry for years now, with many satisfied customers who have come back time and time again! We pride ourselves on our service, professionalism and attention to detail.
When it comes to protecting your vehicle from all types of weather conditions, there's no better way than using our ceramic coating service.
Our specialised coatings are made from ceramic nano-particles which are applied directly onto your vehicle's clear coat layer or metal substrate such as aluminium or steel panels (without removal). The ceramic nano-particles form an impermeable barrier which protects your car from all forms of weathering including rain, snow, sleet etc., while also providing a non-stick surface that resists dirt accumulation as well as protecting against rusting.
Find The Right Ceramic Protection For Your Car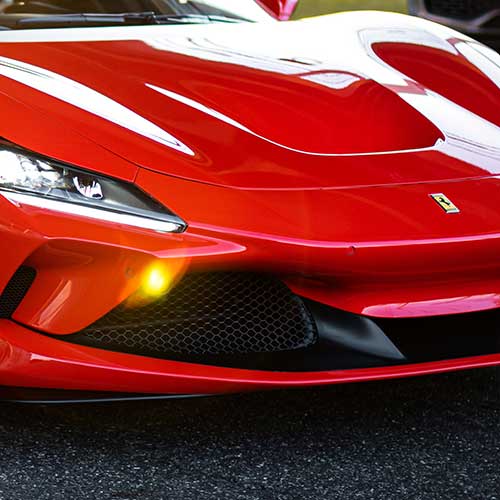 Exterior & Glass Protection
Ceramic coatings are applied and cured, they forms a hard, protective barrier on the surface of the interior that can help to protect it from scratches, scuffs, and other forms of wear and tear.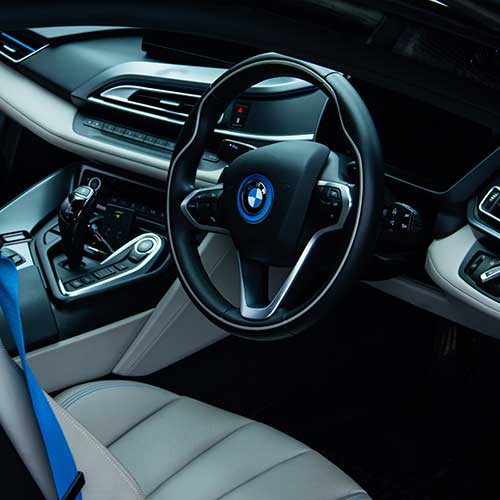 Interior Ceramic Protection
Protects the surfaces inside a vehicle from various forms of damage and make them more resistant to the elements. These coatings are typically applied to surfaces such as the dashboard, door panels, seats, and flooring.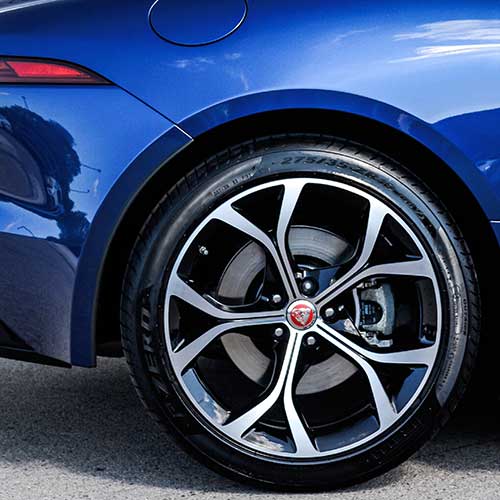 Alloy Wheel Protection
Ceramic coatings for alloy wheels are aftermarket products that are applied to the surface of the wheels to protect them from various forms of damage and make them more resistant to the elements.
Best Paint Protection Solutions & Packages
For the best paint protection and ceramic coating solutions and packages in Sydney, look no further than the team at CCS.
Whether you're after a spray-on ceramic coating that offers long-lasting protection against scratches and water spots, or you want to go the traditional route with a ceramic protective coating that you can apply yourself, we have what you need.
We also offer paint protection products such as wax and polish, which help to add shine and luster to your vehicle's finish. With over 15 years of experience in the industry, our certified professionals are skilled in all aspects of paint protection, from installation to maintenance.
We use top-of-the-line products from names like Opti Coat Pro and 3M, so you know that your vehicle is getting nothing but the best!
For more information about what we can do for your vehicle, please contact us today!
Silver Gyeon Q²
Infinite Pro Package
Geyon Q² Infinite Ceramic Coating

Lifetime Certified Coating

Top Coat Infinite Pro Package
Gold Geyon Q²
Infinite + Top Coat Package
Geyon Q² Infinite Ceramic Coating

Lifetime Certified Coating

Top Coat Ultimate Pro Package
Platinum Geyon Q²
Infinite + Top Coat + Interior
Geyon Q² Infinite Ceramic Coating
At Ceramic Coating Sydney, we strive to provide our customers with long-lasting benefits of ceramic coating. Our team is dedicated to providing exceptional care for your car, always going the extra mile to ensure the best results. The following are the bonus features when choosing us!
Ceramic Coating What Exactly Is It?
We're all familiar with the ordinary paint job, which is comprised of two different parts—the primer and the actual color coat. The primer, as you might guess, is what goes on first. It's a base layer that helps to protect, level, and fill in any imperfections in the surface of whatever you're painting. It works like a glue or bonding agent between the base and the topcoat, giving it a smooth and even surface to apply easily on top. The second layer is what gives your automobile its color, while also providing protection against water, chemicals, and UV radiation. This layer is what you probably think of when you imagine what your car looks like when you leave the body shop after having it repainted.
While this conventional paint job does its job of protecting your car from daily wear and tear very well, it's not exactly perfect. The colors are often too harsh for some models' aesthetics, which can make your vehicle look like it was painted by a high school student trying to cover up graffiti on their friend's car. What's worse is that over time (and with enough exposure to sun and rain) they tend to fade and peel off in spots.
Enter ceramic or liquid coating—a smooth, glossy coating that gives extra protection to your vehicle's paint surface.
Ceramic Coating is a polymer coating that can be applied to any surface and lasts up to 8 years. It is designed to protect your vehicle's paint from chipping, scratching, fading and yellowing. It creates a barrier between the paint and the outside elements (weather, UV rays, etc.) allowing the paint to last much longer than it would without Ceramic Coating. Ceramic Coating helps your vehicle's paint look brand new for years to come.
Why Choose a Professional Applicator?

Ceramic coating is the new craze in automotive paint protection and it's easy to see why. Ceramic coating can be applied to improve appearance, but it also protects paint from environmental damage like acid rain and bird droppings (which means you don't have to wax your car as often).
When you opt for a professional coating applicator, you'll receive the following benefits:
-A guarantee that the coating will last for years (rather than weeks or months)
-Flexibility in terms of where you apply the film, including your windows and wheels.
-You won't have to worry about applying the coating yourself—you can leave that job to the professionals.
-Peace of mind knowing that your car's finish will stay protected for years.
When you choose a professional ceramic coating applicator, you're choosing someone who is a specialist at applying the highest quality ceramic coatings available.
This is important because it can make all the difference in how long your ceramic coating on your vehicle lasts and how much care you'll need to give it.
When you have a coating that's been applied correctly, you won't have any issues with bubbling or cracking or peeling. This saves you money and headaches in the long run.
When you choose a professional ceramic coating applicator, you have the opportunity to work with an expert who knows all about the latest technology and advancements in this space.
The best professionals will always be on top of the newest developments in their field and can advise you on which products are best for your needs, whether that's something as simple as cleaning and care or as involved as choosing new flooring.
A professional isn't just someone who applies a coating—they become an expert adviser and partner in making sure everything goes smoothly after the application is finished.
How To Maintain Ceramic Coating Correctly
Ceramic coating is one of the best protection for your vehicle. This coating makes sure that your car will be protected from ultraviolet rays, rain as well as other weather factors. It also has a protective layer on the surface of your paint job, making it stand out and giving it a very glossy look.
However, if you are not yet convinced about ceramic coating, or if you have been thinking about getting one for your own vehicle but do not know where to get the best in Sydney, then this website will give you all the necessary details you need to know about this product.
Understandably, there are lots of questions regarding ceramic coating. First of all, people wonder if it really works? Well yes it does work. If you are still not convinced, then read below to learn more about ceramic coating.
This is a process wherein an automotive paint protection coat is applied to the exterior of a vehicle to protect it from natural elements such as sunlight and rain. The process can be done at home or by professionals. The application process doesn't require any special skills or tools; however, there are some things that you need to do in order to make sure that your car gets the best protection possible. Read below:
If you've just gotten ceramic coating, congratulations! You're going to love it. Ceramic coating is a great upgrade for your vehicle, and it's brought a smile to the faces of many drivers in Sydney. There are some things that you'll want to know about how to maintain ceramic coating correctly, so here are some tips:
Here are a few things to keep in mind when you start driving your newly coated car:
-Don't use any alkaline-based cleaners like oven cleaner on your vehicle
-Don't use abrasive materials like paper towels or microfiber cloths on your vehicle
-Try to avoid car washes, but if you do go to one, make sure that it doesn't use alkaline cleaners
-If you drive through mud or a puddle, rinse off your vehicle quickly with water and don't use any cleaning products for at least 24 hours after getting home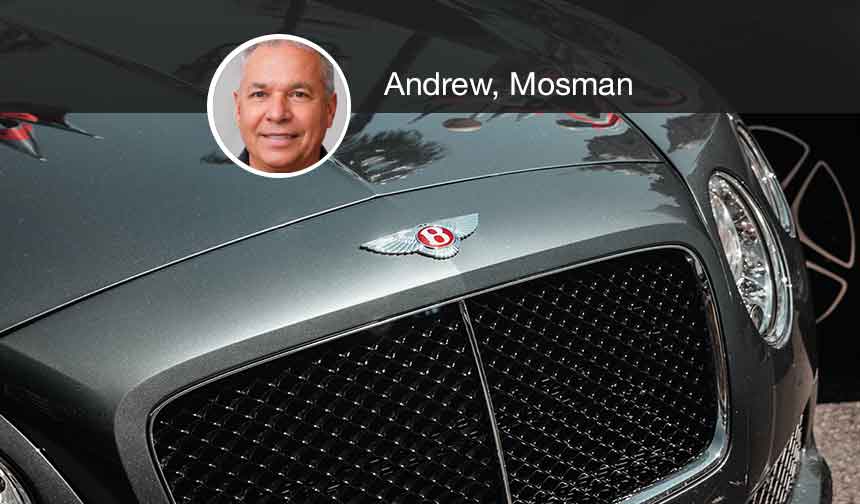 "I wasn't the biggest fan of paint protection services until I used these guys. They are the real deal and I couldn't be happier with the results."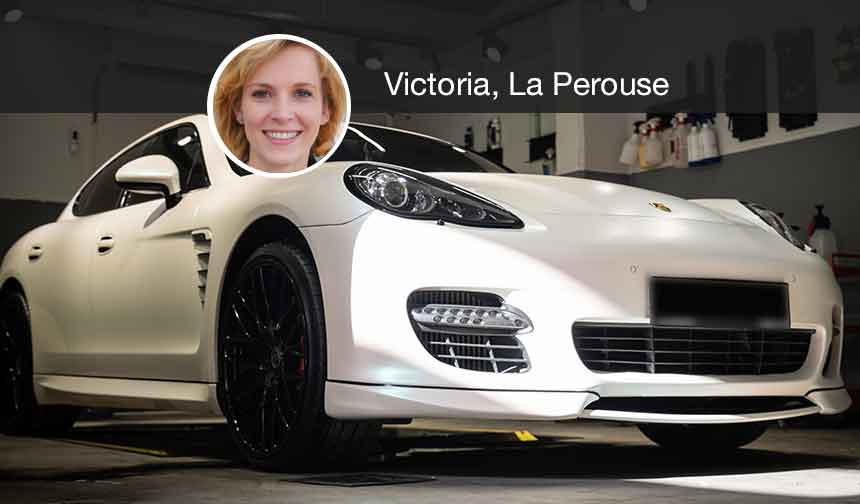 "I had the whole car done, inside and out. So glad I did as those rushed early morning coffee runs sure can make a mess of the interior. Top notch, highly recommended."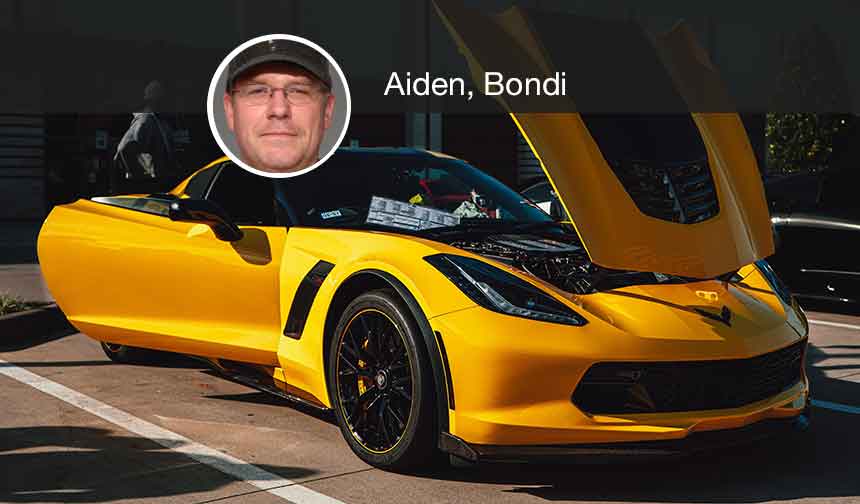 "I do a lot of car trading and these guys help me to get a higher premium resale for my cars. Don't go for those dodgy dealer protection packages, as they almost never work!"
We will be back to you right away
Frequently Asked Questions
Answers to questions about ceramic coating services ...